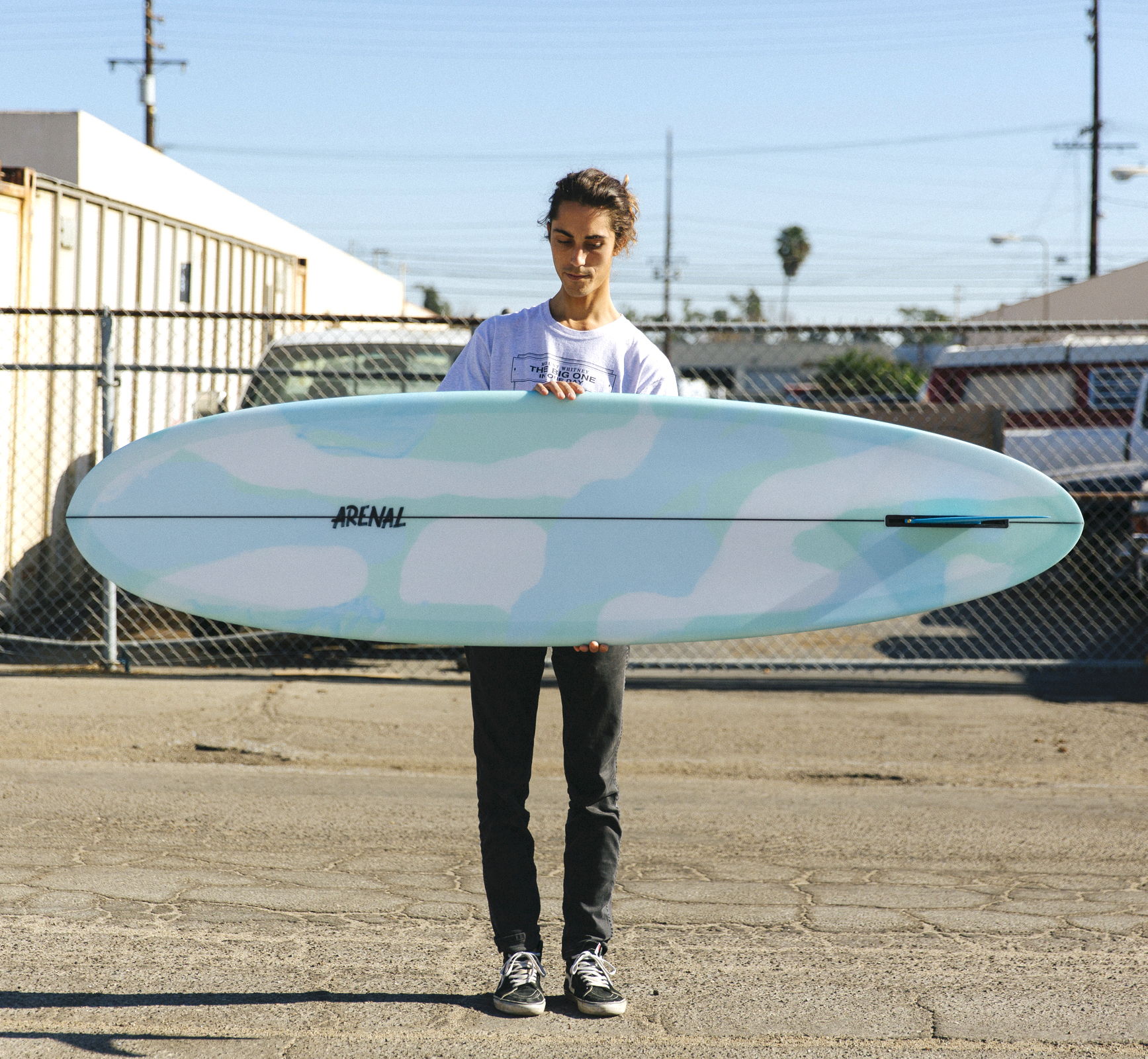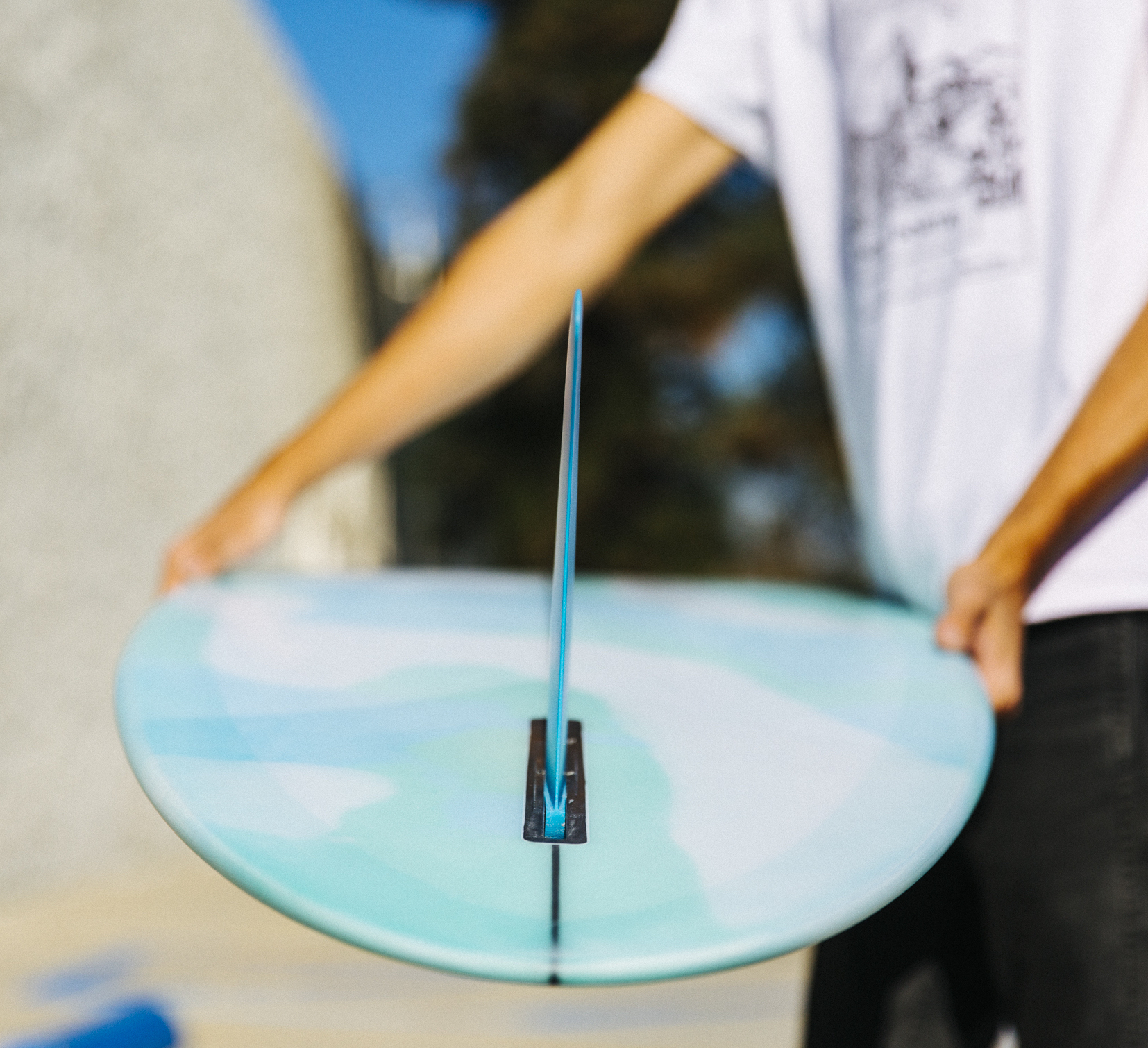 A California classic. Eggs make the surf world a better place. They are a vital force, with the principle being flowing lines and sensitive, forgiving foils. It doesn't matter if your day finds you at your favorite beach break, point break, or reef, they work. The Egg carries its wide point forward of center, with a flatter entry rocker, allowing for ease of paddle and increased wave count. The neatly pulled in round pin-tail keeps things lively and smooth, without sacrificing hold in the critical sections.
Wave Range: Up to over head
Recommended Length: 6'6 - 8'2 (with wiggle room…)
Average Dimensions:
Width: 21"
Thickness: 2 7/8"
Nose: 16.5"
Tail: 14.25"