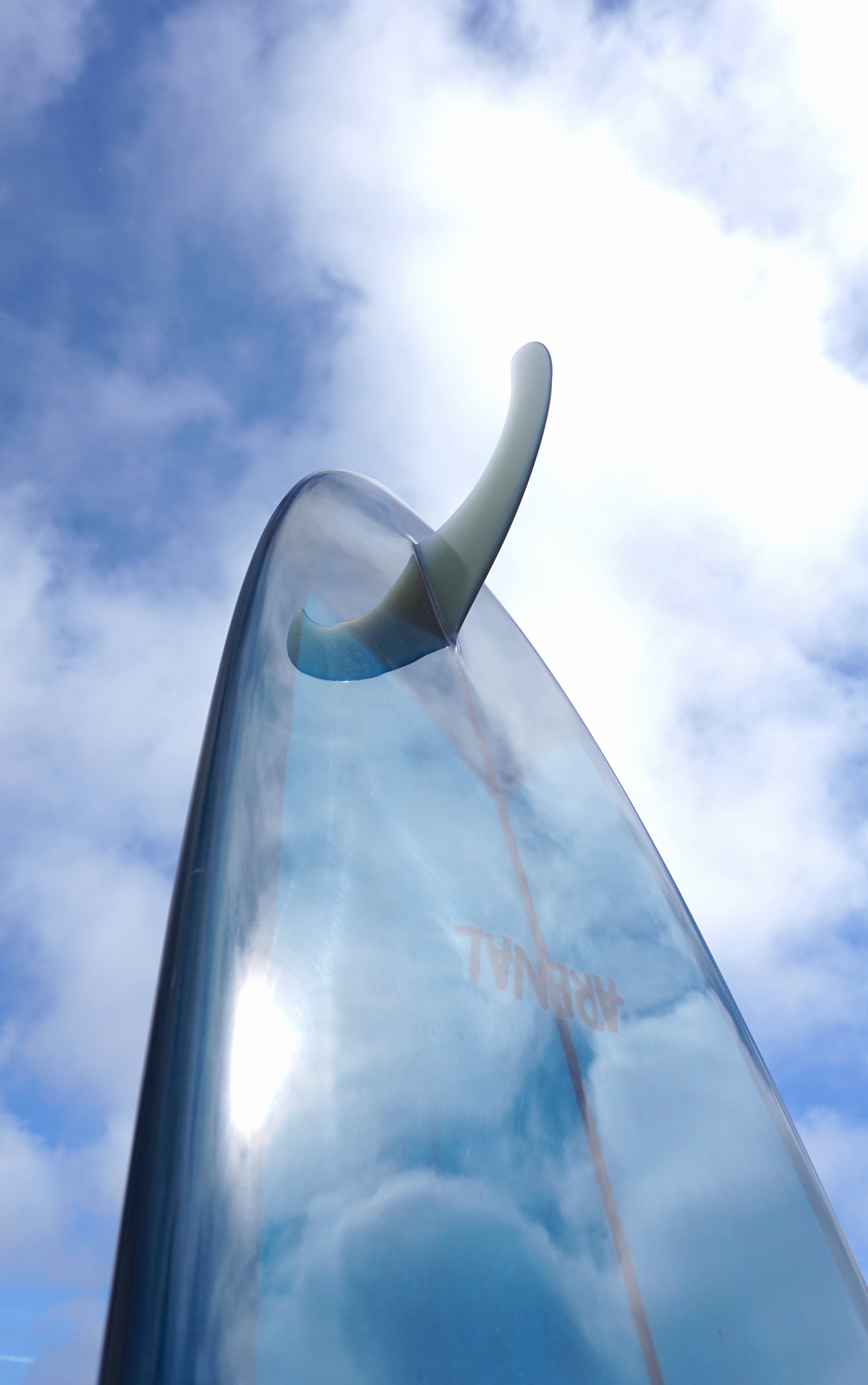 A classic pintail plan shape with modern bells and whistles. The elements of the Camel provide a platform for smooth stable surfing whether that be long carves or noserides. Intended for points, mellow reefs, and Sano/Waikiki style waves. Featuring flat entry to spiral vee through the tail, soft down rails, double step deck, foiled in the nose and tail with meat in the center, and kick out the tail.
Wave Range: Ankle to Shoulder
Recommended length: 9'0 - 10'7
Average Dimensions:
Width: 23 1/4"
Thickness: 3 1/4"
Nose 18 7/8'"
Tail: 15"